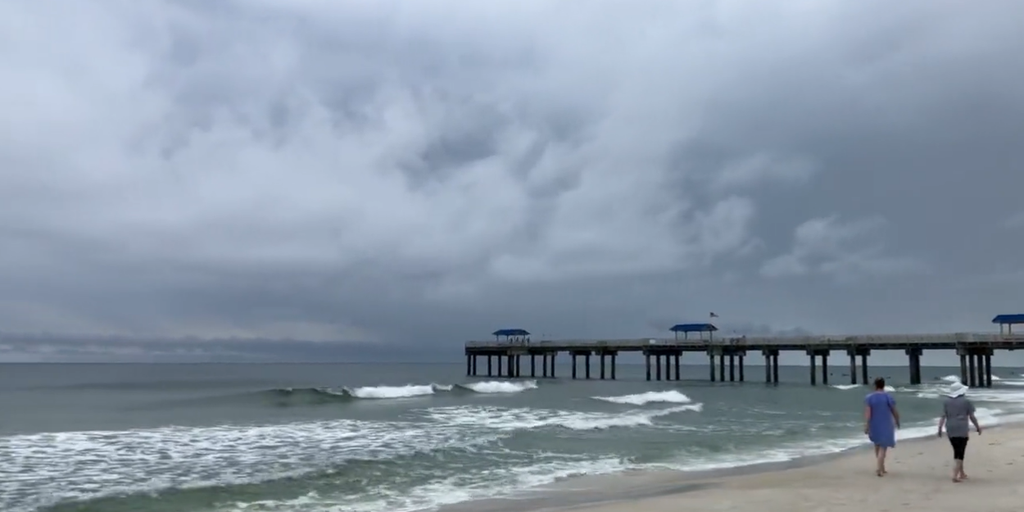 A developing low-pressure system that is expected to form over or near the Gulf of Mexico will likely keep the weather pattern rather unsettled through the upcoming week for coastal communities.
...article continued below
NEW Trump 'Funny Money' Will Drive Liberals Crazy!
There's nothing liberals like to do more than complain about President Trump! One way to drive them crazy is to wave this NEW Trump "Funny Money" in their face!
This unique limited time collectible is a great way to commemorate the historic presidency of Donald Trump while also driving the libs in your life crazy...
These high quality replicas make the perfect gift for any Trump supporter.
For a very limited time, the good folks at Patriot Powered Products are giving these away in a nationwide promotion.
You can claim your FREE Trump buck right now by going here.
Don't procrastinate though...these will be gone in no time!
Southern parts of Louisiana, Mississippi and Alabama could be in store for at least a couple of inches of rain, in addition to rough seas and the potential for lightning and gusty winds.
Rainfall has already begun along the Gulf Coast, but every day an additional round of precipitation could lead to an increased flooding risk.
2023 MASTERS TOURNAMENT IN AUGUSTA COULD MAKE HISTORY WITH ONE OF THE WETTEST, COLDEST EVENTS ON RECORD
Here's a look at the expected rainfall.
(FOX Weather)
---
"We're working off the Gulf of Mexico, so there's plenty of moisture funneling in here, especially for the state of Georgia, as well, where the Masters now are underway," said FOX Weather meteorologist Brigit Mahoney.
The FOX Forecast Center rougher seas to trigger minor beach erosion and increase the risk of rip currents.
The increased threat of rip currents could impact some popular spring break beaches from near the Mississippi-Alabama state line eastward into Florida's Panhandle.
Forecasters will closely be monitoring the area of low pressure for any signs of tropical organization but due to water temperatures and hostile atmospheric winds, little to no development is expected to occur.
Development of tropical cyclones out of season is unusual but not unheard of. According to a NOAA database, 80 cyclones have been tracked during the off-season in the Caribbean Sea, Gulf of Mexico and Atlantic Ocean.
If a system fails to develop into a trackable entity in either April or May, the hurricane season will begin on its annual start date of June 1.