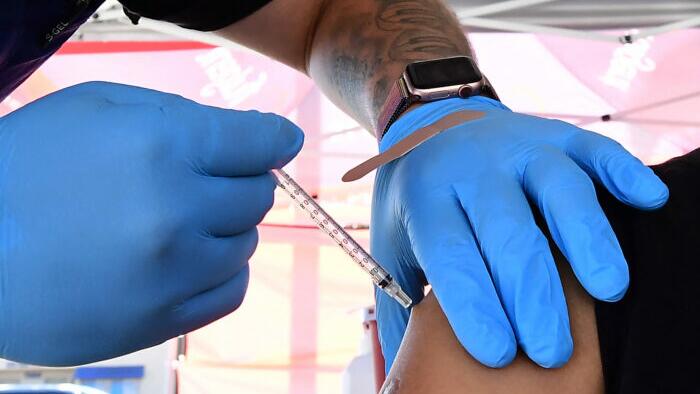 Two weeks ago, the FDA begged a Texas judge to delay production on the first monthly batch of 55,000 pages of Covid-19 vaccine data submitted to the agency by Pfizer. Originally, the agency was set to produce just 500 pages-per-month.
...article continued below
NEW Trump 'Funny Money' Will Drive Liberals Crazy!
There's nothing liberals like to do more than complain about President Trump! One way to drive them crazy is to wave this NEW Trump "Funny Money" in their face!
This unique limited time collectible is a great way to commemorate the historic presidency of Donald Trump while also driving the libs in your life crazy...
These high quality replicas make the perfect gift for any Trump supporter.
For a very limited time, the good folks at Patriot Powered Products are giving these away in a nationwide promotion.
You can claim your FREE Trump buck right now by going here.
Don't procrastinate though...these will be gone in no time!
Now, Pfizer – which just forecast $54 billion in Covid-related sales in 2022, appears to be anticipating some bad news, as evidenced by several redline changes in their Q4 earnings releases.
As Rubicon Capital's Kelly Brown notes on Twitter, the changes center around disclosures of unfavorable safety data.
For example, in Q4 they added: "or further information regarding the quality of pre-clinical, clinical or safety data, including by audit or inspection."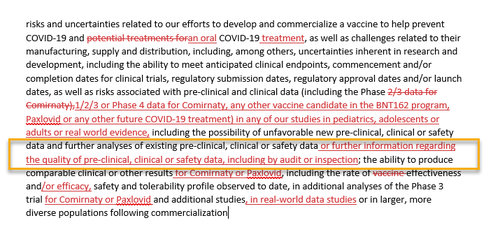 More from Brown, who notes that Pfizer is now highlighting "concerns about clinical data integrity…"
(2/3)
"…challenges related to public confidence or awareness of our COVID-19 vaccine or Paxlovid, including challenges driven by misinformation, access, CONCERNS ABOUT CLINICAL DATA INTEGRITY and prescriber and pharmacy education;"

(all-caps are mine) pic.twitter.com/bAKH4iqiKs

— Kelly Brown (@rubiconcapital_) February 8, 2022
The company also notes that Covid-19 may "diminish in severity or prevalence, or disappear entirely." 
Links to Pfizer's earnings releases referenced above:

Q4: https://t.co/yCd1Ga8gPu

Q3:

— Kelly Brown (@rubiconcapital_) February 8, 2022
What's behind the curtain, Pfizer?