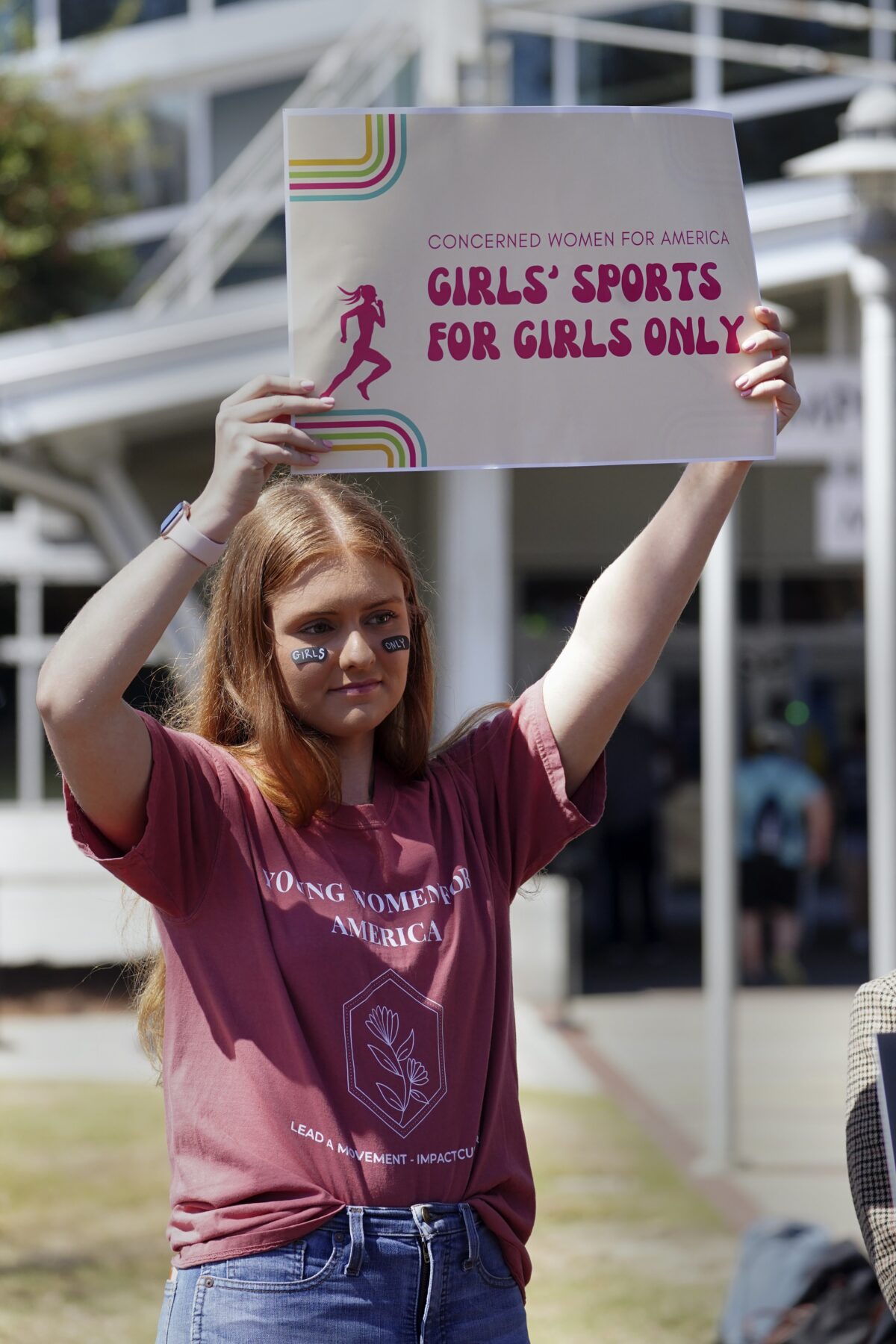 Pennsylvania Republicans are moving to regulate gender fairness in competitive sports with the House Education Committee's approval on Tuesday of the Fairness in Women's Sports Act, House Bill 972. It would ensure that women and girls won't have to compete against biological males who have become transgender and wish to participate in women's sports.
Pennsylvania as of late has produced some of the most high-profile transgenders in the nation, including Dr. Rachel Levine and swimmer Lia Thomas. Levine is the former Pennsylvania secretary of health who was appointed by President Joe Biden to serve as Assistant Secretary for Health for the U.S. Department of Health and Human Services. Levine was recently named one of 12 "Women of the Year" by USA Today.
Thomas, a biological male, is the University of Pennsylvania swimmer who as a member of the women's swim team dominated female competitors, recently winning the Division I championship in the 500-yard freestyle amid much controversy. Thomas possesses a 6-foot 1-inch frame and masculine muscle structure that critics say grants an unfair advantage.
...article continued below
NEW Trump 'Funny Money' Will Drive Liberals Crazy!
There's nothing liberals like to do more than complain about President Trump! One way to drive them crazy is to wave this NEW Trump "Funny Money" in their face!
This unique limited time collectible is a great way to commemorate the historic presidency of Donald Trump while also driving the libs in your life crazy...
These high quality replicas make the perfect gift for any Trump supporter.
For a very limited time, the good folks at Patriot Powered Products are giving these away in a nationwide promotion.
You can claim your FREE Trump buck right now by going here.
Don't procrastinate though...these will be gone in no time!
The bill's prime sponsors are all Republicans and former school athletes. They are state Reps. Barb Gleim, Martina White, Dawn Keefer, Stephanie Borowicz, and Valerie Gaydos.
"We maintain that women's own competitive category in athletics, guaranteed under federal Title IX law, needs to be preserved because women lose out on having a fair playing field when forced to compete against biological men," Gleim said in a statement. "The reality is that identities don't play sports, bodies do. And the male body has strength, speed and endurance abilities that women's bodies simply do not. Just look at Lia Thomas, a biological male who competed on the UPenn men's swim team for three years before switching to the women's team and smashing women's records. This bill is needed to ensure everyone, biological men and women, can compete fairly."
White said having separate teams for men and women is the time-tested way to ensure everyone has the opportunity to showcase their talents.
"Just imagine how a young woman feels when missing out on a spot on a team to a biological male. She loses more than just an opportunity. She loses potential friendships, competitive opportunities and life lessons gained through being part of a team," White said in a statement.
The bill would ban an athletic team or sport designated for females from allowing biological males on the team. It would also allow a student deprived of an athletic opportunity or who suffers direct or indirect harm as a result of a violation of the act, to sue a college or public school for injunctive relief, psychological and physical damage, and the costs involved in filing a lawsuit.
"For several decades, women have fought hard for equal rights in sports. Within the past couple of decades, professional women's sports, such as professional basketball and ice hockey, have finally grown by leaps and bounds," said Borowicz in a statement. "These advancements could all but be erased by allowing biologically male athletes to compete against females. This bill would protect women and honor the legacy of all the brave, strong women who blazed the trails in the sports world."
The bill does not ban transgender students from playing sports. It requires biological males to play on men's teams and biological women to play on women's teams.
"The Pennsylvania Interscholastic Athletic Association currently has separate divisions based on age, school size and classification," Gaydos said in a statement. "On Jan. 23, 2021, President Joe Biden issued an executive order that says transgendered athletes must be allowed to compete against women, a protected category. This executive order reverses decades of progress for women's sports. House Bill 972 restores the intent of federal Title IX established in 1972 for girls to compete on a level playing field in athletics."
The bill passed the committee by a vote of 15–9. It now moves to the full House for consideration.
The Senate plans to run a companion bill.
Democratic Governor Tom Wolf has said he would veto the bill.