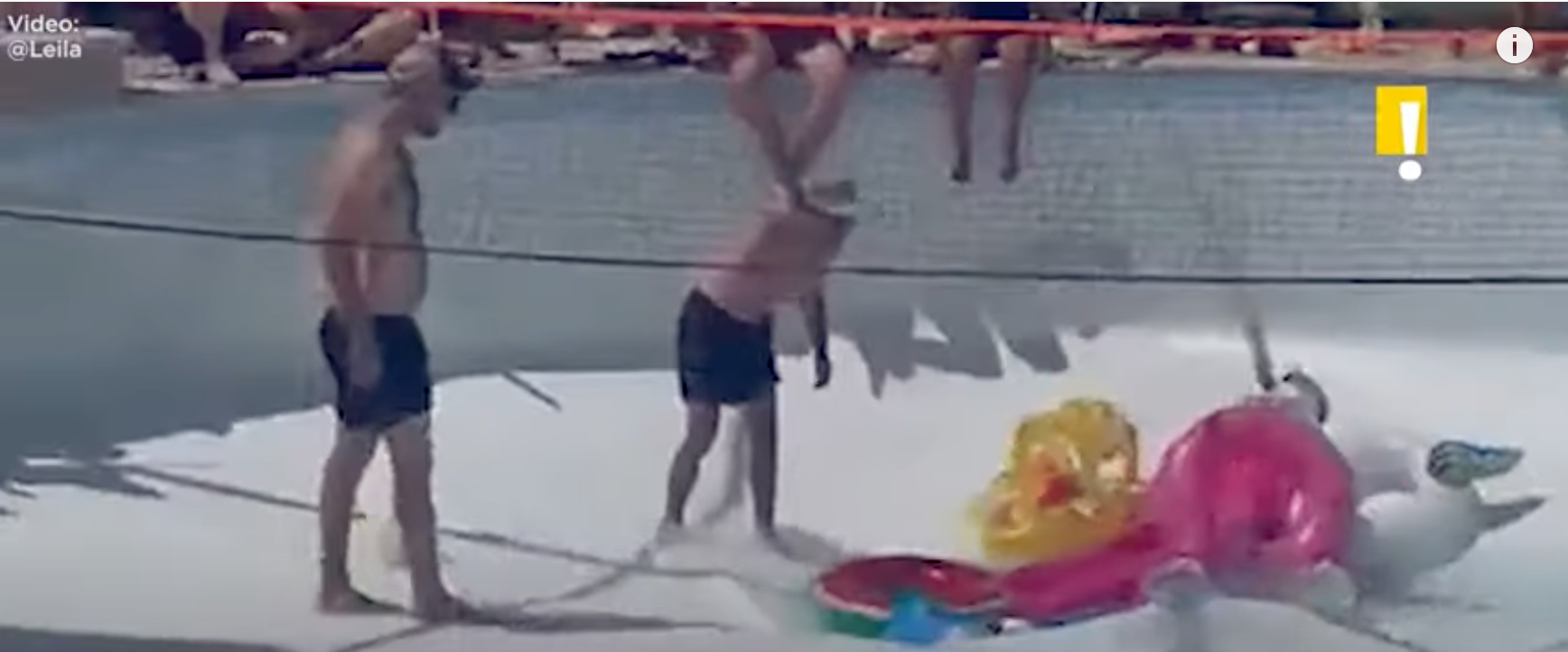 Horrifying video has emerged of the moment a massive sinkhole opened up underneath a swimming pool in Israel – leaving one man dead and another injured.
The tragic ordeal unfolded during a party at a home in the village of Karmei Yosef, just outside Tel Aviv, on Thursday, the Times of Israel reported. Footage shot by a partygoer showed the gaping hole suddenly appearing in the middle of the in-ground pool – and the water quickly receding as screams rang out.
...article continued below
NEW Trump 'Funny Money' Will Drive Liberals Crazy!
There's nothing liberals like to do more than complain about President Trump! One way to drive them crazy is to wave this NEW Trump "Funny Money" in their face!
This unique limited time collectible is a great way to commemorate the historic presidency of Donald Trump while also driving the libs in your life crazy...
These high quality replicas make the perfect gift for any Trump supporter.
For a very limited time, the good folks at Patriot Powered Products are giving these away in a nationwide promotion.
You can claim your FREE Trump buck right now by going here.
Don't procrastinate though...these will be gone in no time!
The water and a number of inflatable toys vanished into the hole within seconds as several people scrambled to safety, the video showed. "The water level suddenly started receding and a hole opened up, creating a vortex that swept two people inside," a witness told the outlet.
The body of 32-year-old Klil Kimhi was discovered hours later at the bottom of a 43-foot deep hole, officials told the outlet. The other man, who wasn't named, managed to climb out of the sinkhole and suffered minor injuries to his lower body, authorities said. Footage of the tragedy doesn't appear to show the two men disappearing into the hole.
One man was caught on camera slipping and falling dangerously close to the hole as it opened up, but it wasn't immediately clear if that was the injured partygoer described by authorities. About 50 people were at the party, but only six people were in the pool when the disaster struck, according to authorities.