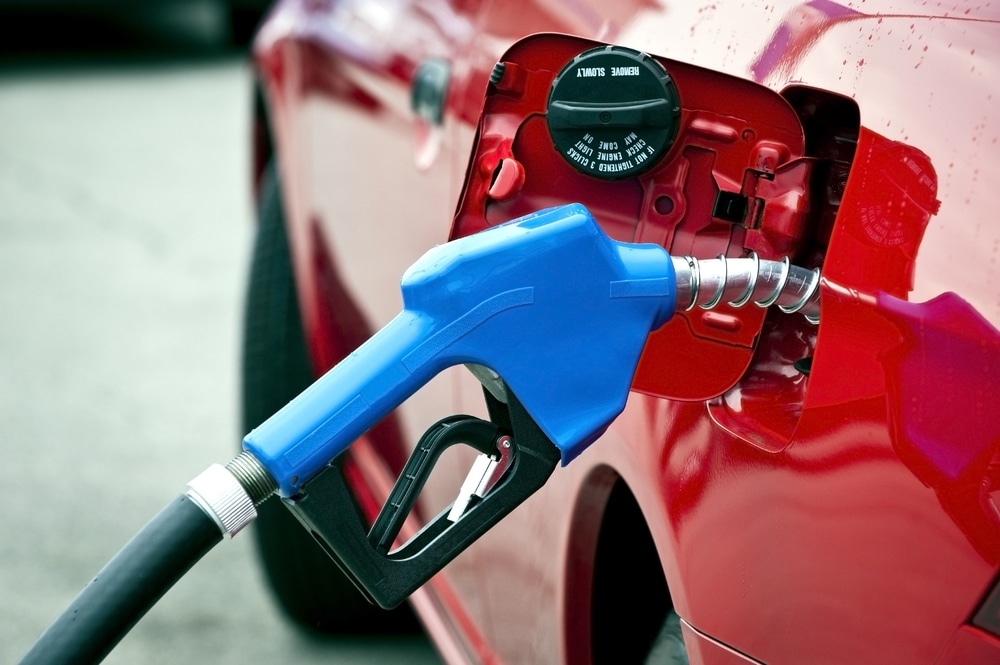 (OPINION) If we are seeing this much criminal activity already, what will happen when the price of gasoline really spirals out of control? I had heard that gasoline thefts were happening around the nation, but I had no idea how bad things really were until I started looking into it.
From coast to coast, gas stations are being targeted, and this is often being done by organized groups. In other cases, criminals are going to private homes and are actually drilling directly into gas tanks in order to steal gasoline. What we are witnessing is quite frightening, and it is yet another sign of how far our society has fallen. Let me start by discussing an incident in a state that isn't normally known for high crime.
...article continued below
NEW Trump 'Funny Money' Will Drive Liberals Crazy!
There's nothing liberals like to do more than complain about President Trump! One way to drive them crazy is to wave this NEW Trump "Funny Money" in their face!
This unique limited time collectible is a great way to commemorate the historic presidency of Donald Trump while also driving the libs in your life crazy...
These high quality replicas make the perfect gift for any Trump supporter.
For a very limited time, the good folks at Patriot Powered Products are giving these away in a nationwide promotion.
You can claim your FREE Trump buck right now by going here.
Don't procrastinate though...these will be gone in no time!
According to CNN, this week at least 15 criminals worked together to steal almost 400 gallons of gas from a station in North Carolina… Nearly 400 gallons of gas were stolen from a North Carolina gas station this week, CNN reported. More than 15 cars pulled up and filled up their tanks after business hours after someone used a special device allowing them to bypass the payment system.
Over the course of about 45 minutes, $1,600 worth of gas was stolen from the Bizzy Bee Grocery Store and Gas Station in High Point, said owner Hardik Patel. This sort of organized activity reminds me of the shoplifting mobs that we have seen around the country in recent months. When the owner of the station was asked about this crime, he told CNN that he has "never seen something like this"…
"I've been in business for 15 years and owned other gas stations. I have never seen something like this," Patel told CNN. "It wasn't free, they were stealing." Sadly, that wasn't just an isolated incident. In fact, this sort of thing is now happening all over the nation. If you doubt this, just go to Google News and type in "gasoline theft".
Down in Texas, a group of very brazen thieves just stole over 1,000 gallons of diesel fuel from a station in Houston… The manager of a family-owned gas station in Houston, Texas, says thieves targeted the business's diesel fuel on four days last week, stealing more than 1,000 gallons.
The thefts allegedly occurred on consecutive days in which the national gas price average repeatedly broke all-time highs. According to the station manager, a "dark-colored van" would literally sit directly over the underground storage containers and siphon off hundreds of gallons Thayil said a dark-colored van was seen parking over the underground storage containers on the dates of March 8-10 — days in which the national average price for a gallon of gas broke all-time records — and siphoned 360 gallons each day.
"They hit us like the days we were paying like a real premium on the diesel fuel," Thayil told the outlet. "Altogether it was about $5,000." The thin veneer of civilization that we all take for granted on a daily basis is rapidly disappearing. I hope that you are prepared for "the new normal".
To me, incidents where criminals actually go to private homes and drill holes in gas tanks are even more chilling. Here is one example that just happened in Pennsylvania… A woman in Allentown, Pennsylvania, who did not want to be identified, says she and her neighbor were victims of a recent theft. She says someone drilled a hole right into her gas tank. Home security video captured the alleged thief walking around her car with a drill and a five-gallon bucket. READ MORE