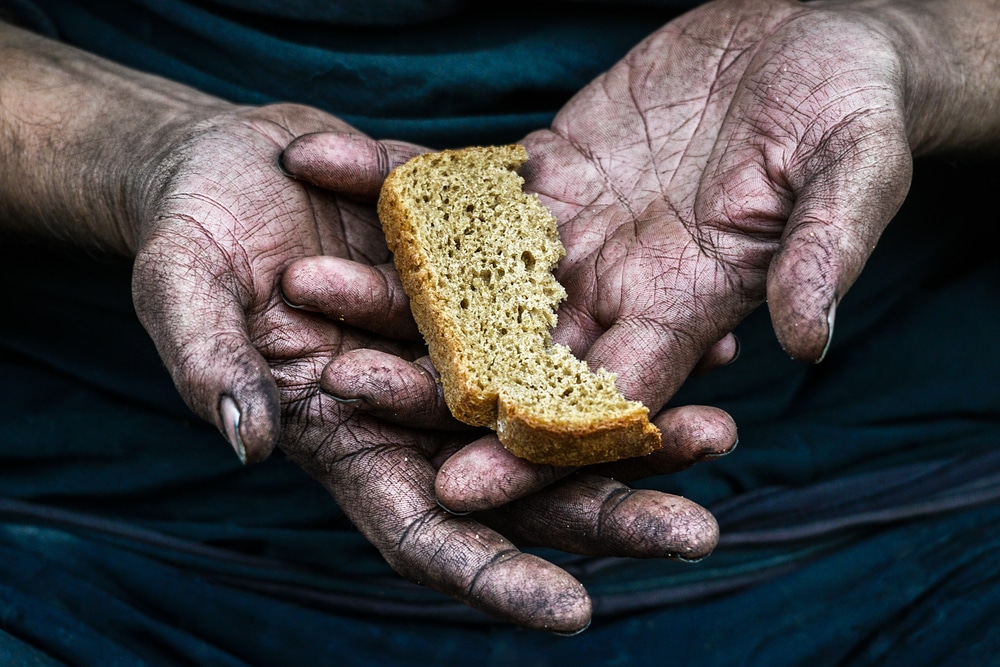 (OPINION) Hundreds of millions of people are desperately hungry all over the world, and by the time you are done reading this article more children will starve to death.
Earlier this year, CNN actually admitted that we are in the midst of "the worst food crisis in modern history", but because the mainstream media rarely features images of the tremendous suffering on the other side of the globe most Americans don't even know that it is happening.
...article continued below
NEW Trump 'Funny Money' Will Drive Liberals Crazy!
There's nothing liberals like to do more than complain about President Trump! One way to drive them crazy is to wave this NEW Trump "Funny Money" in their face!
This unique limited time collectible is a great way to commemorate the historic presidency of Donald Trump while also driving the libs in your life crazy...
These high quality replicas make the perfect gift for any Trump supporter.
For a very limited time, the good folks at Patriot Powered Products are giving these away in a nationwide promotion.
You can claim your FREE Trump buck right now by going here.
Don't procrastinate though...these will be gone in no time!
Here in the Western world, the primary way that the global food crisis is manifesting is through significantly higher prices at the grocery store. Those higher prices are certainly painful, but we can deal with that.
But when you don't have enough food to feed your family on a consistent basis, that really is a nightmare scenario. According to the official UN website, 735 million people were in a "state of chronic hunger" last year…
By 2022, approximately 735 million people – or 9.2% of the world's population – found themselves in a state of chronic hunger – a staggering rise compared to 2019. This data underscores the severity of the situation, revealing a growing crisis.
In addition, an estimated 2.4 billion people faced moderate to severe food insecurity in 2022. This classification signifies their lack of access to sufficient nourishment. This number escalated by an alarming 391 million people compared to 2019.
The persistent surge in hunger and food insecurity, fueled by a complex interplay of factors, demands immediate attention and coordinated global efforts to alleviate this critical humanitarian challenge.
We have never seen numbers like this before. And the final numbers for 2023 will inevitably be even higher, because crops are failing all over the planet. For example, this has been a catastrophic year for rice crops in India…
Satish Kumar sits in front of his submerged rice paddy in India's Haryana state, looking despairingly at his ruined crops. "I've suffered a tremendous loss," said the third-generation farmer, who relies solely on growing the grain to feed his young family. "I will not be able to grow anything until November."
The newly planted saplings have been underwater since July after torrential rain battered northern India, with landslides and flash floods sweeping through the region. (READ MORE)