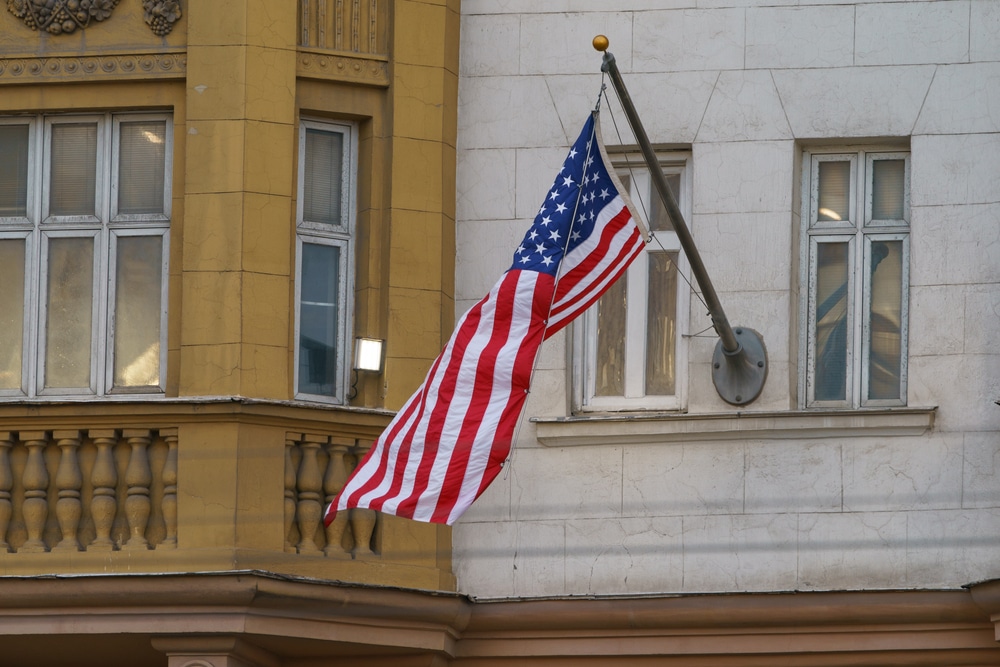 Russia has expelled a top diplomat serving in the US Embassy in Moscow, both RIA Novosti and TASS reported on Thursday, citing the American mission. Bart Gorman, who has been serving as deputy ambassador, was asked to leave the country, they claimed.
The embassy told the news agencies that Washington is considering a tit-for-tat response. Gorman is a career US diplomat specializing in security, according to his bio. He previously served as the deputy assistant secretary and assistant director for Threat Investigations and Analysis (TIA) in the department's Bureau of Diplomatic Security.
...article continued below
NEW Trump 'Funny Money' Will Drive Liberals Crazy!
There's nothing liberals like to do more than complain about President Trump! One way to drive them crazy is to wave this NEW Trump "Funny Money" in their face!
This unique limited time collectible is a great way to commemorate the historic presidency of Donald Trump while also driving the libs in your life crazy...
These high quality replicas make the perfect gift for any Trump supporter.
For a very limited time, the good folks at Patriot Powered Products are giving these away in a nationwide promotion.
You can claim your FREE Trump buck right now by going here.
Don't procrastinate though...these will be gone in no time!
He was also posted as a security officer at a number of US diplomatic missions around the world, including in Russia, Iraq, Jordan, China, Kazakhstan, and Armenia. "Russia's action against [Gorman] was unprovoked and we consider this an escalatory step and are considering our response," the spokesperson said in a statement, raising the prospect of retaliatory expulsions from Russia's embassy in Washington.
"We call on Russia to end its baseless expulsions of U.S. diplomats and staff and to work productively to rebuild our missions," the statement continued. "Now more than ever, it is critical that our countries have the necessary diplomatic personnel in place to facilitate communication between our governments."
Gorman had a valid visa and had been in the country for less than three years, the spokesperson said. The expulsion comes as the U.S. and NATO warn that Russia is preparing for an invasion and ramping up its troop presence on the Ukrainian border, despite Russian assurances earlier in the week that it was removing forces.
Tensions ratcheted to new levels on Thursday amid reports of shelling in the Donbas region, a disputed territory in eastern Ukraine controlled by Russian-backed separatists. Both sides accused the other of violating a longstanding ceasefire, and the fighting reiterated fears that Russia could use the violence as a pretext for a broader invasion.