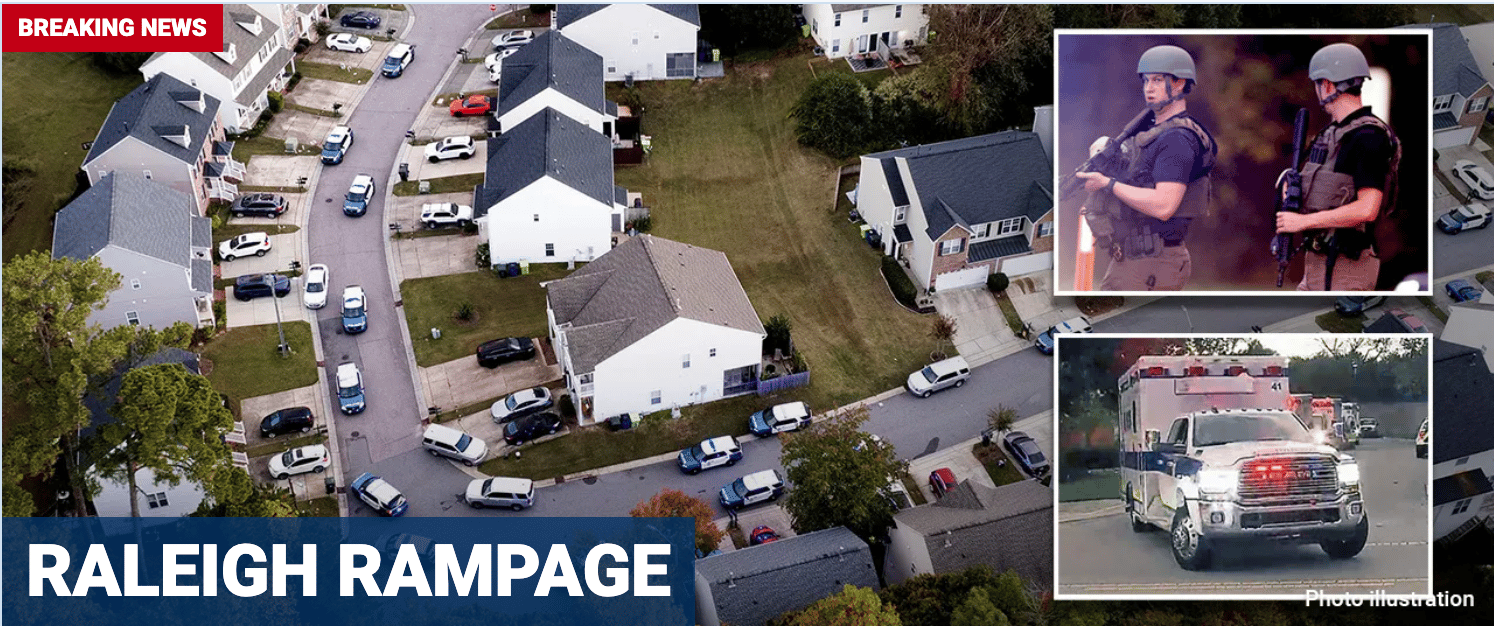 Five people are dead and two others are injured after a shooting in Raleigh, North Carolina, on Thursday afternoon. Raleigh Mayor Mary-Ann Baldwin said during a press conference that five people are dead as a result of the shooting, adding a Raleigh Police Department officer, who was off-duty, is among those killed.
Baldwin said that two other people are in the hospital, and one of them is a K-9 officer. She said that the suspect is "contained." She said that the Raleigh Police Department responded to the scene shortly after 5 p.m. in the area of the Neuse River Greenway.
...article continued below
NEW Trump 'Funny Money' Will Drive Liberals Crazy!
There's nothing liberals like to do more than complain about President Trump! One way to drive them crazy is to wave this NEW Trump "Funny Money" in their face!
This unique limited time collectible is a great way to commemorate the historic presidency of Donald Trump while also driving the libs in your life crazy...
These high quality replicas make the perfect gift for any Trump supporter.
For a very limited time, the good folks at Patriot Powered Products are giving these away in a nationwide promotion.
You can claim your FREE Trump buck right now by going here.
Don't procrastinate though...these will be gone in no time!
A representative from WakeMed hospital in Raleigh told Fox News Digital that it has received four patients from the incident. Police in Raleigh tweeted just before 6 p.m. that it was responding to an active shooting on Thursday and were telling residents to "remain in their homes" if they are near Osprey Cove Drive and Bay Harbor Drive.
Raleigh Police Department officers tweeted just before 6 pm local time that officers were responding to a shooting in the area of the Neuse River Greenway, northeast of downtown. "Residents in that area are advised to remain in their homes," the tweet added.
The City of Knightdale tweeted at 8:15 pm that "the suspect has been captured" and "there is no longer any threat to the public." WakeMed Hospital spokesperson Deb Laughery told Axios over the phone that at least three people were being treated in the Raleigh hospital's trauma center in relation to the shooting.
Information on their conditions was not immediately disclosed. The Bureau of Alcohol, Tobacco, Firearms, and Explosives in Charlotte confirmed it was among the multiple law enforcement agencies responding to the shooting.