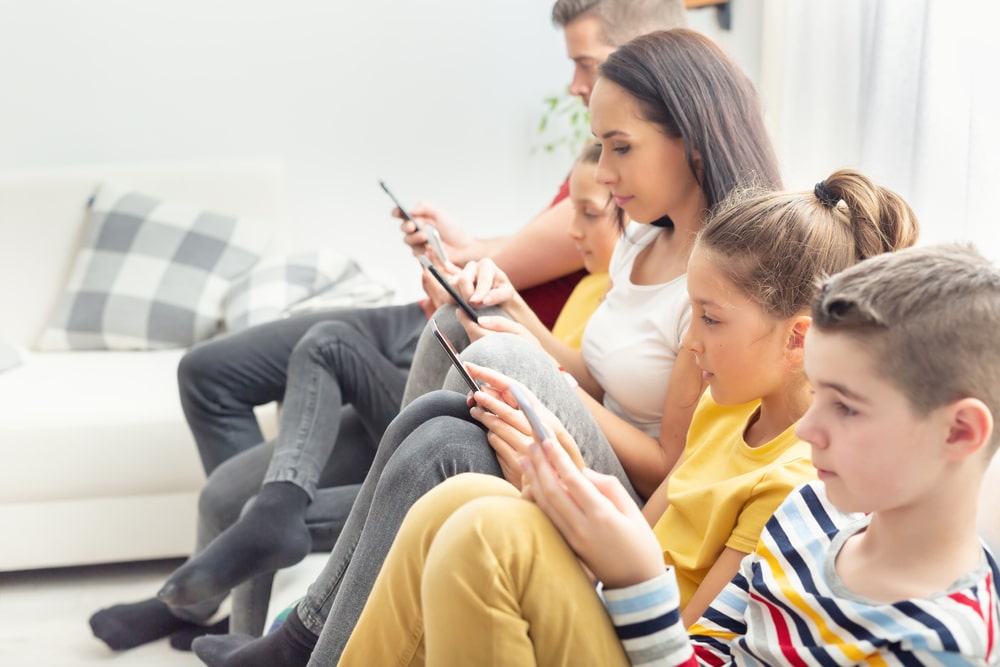 There is no shortage of studies showing the ill effects of screen time on young, developing minds. Yet while many parents set rules in place to limit their kids' electronics time, most aren't doing the best job role modeling themselves.
According to new research, three out of five American parents admit that they spend more time on their electronic devices than their kids do.
...article continued below
NEW Trump 'Funny Money' Will Drive Liberals Crazy!
There's nothing liberals like to do more than complain about President Trump! One way to drive them crazy is to wave this NEW Trump "Funny Money" in their face!
This unique limited time collectible is a great way to commemorate the historic presidency of Donald Trump while also driving the libs in your life crazy...
These high quality replicas make the perfect gift for any Trump supporter.
For a very limited time, the good folks at Patriot Powered Products are giving these away in a nationwide promotion.
You can claim your FREE Trump buck right now by going here.
Don't procrastinate though...these will be gone in no time!
On average, moms and dads spend nearly five hours a day on electronic devices. Sadly, that's more than the less than four hours they spend on meaningful activities with their kids, according to the survey of 2,000 U.S. parents.
Most parents (80%) own three electronic devices or more, with the majority of their kids (81%) owning at least two electronic devices, highlighting the enormous presence of technology in households. Only two percent of their kids do not own any devices.
The survey, conducted by OnePoll on behalf of Campspot, reveals that more than half of U.S. parents (60%) are seeking ways to escape technology and reconnect with their kids.
With nearly eight in 10 (79%) of parents claiming their experiences with their children are more memorable without the presence of electronic devices, it's no surprise that most (52%) parents have attempted to limit technology usage within their households.
Moms and dads are encouraging more outdoor play (76%), setting time limits (74%) and creating device-free zones (63%). The majority also started engaging in outdoor family activities this summer, with camping and hiking trips (59%) emerging as the most popular choice. That's followed by picnics (58%) and visiting amusement and water parks (58%).
"Summer is the perfect time to unplug and reconnect with what truly matters – our families," says chief marketing officer at Campspot, Erin Stender, in a statement.
"We know the power of stepping away from screens and immersing ourselves in nature, since it's often in these moments that we create the strongest family bonds. Camping in particular offers a unique opportunity for families to experience new adventures together, fostering not only a love for the outdoors but also nurturing children's self-development."